Frequently Asked Questions
How Will I Know When It's Time?
If you recognize any of the following behaviors, it might be time to consider taking that next step to let your pet go with love.
We want the best for our pets, and that includes giving them a Peaceful Passing when the time is right. If you recognize any of the following behaviors, it might be time to consider taking that next step to let your pet go with love:
Your pet no longer gets joy from things he/she once adored
Your pet does not react to you the way he/she once did
It seems like your pet is suffering more than enjoying life
Your pet has a terminal illness or is suffering from a critical injury
Bad days are more common than good days
Although the decision to consider euthanasia is entirely yours, it might be helpful to ask your regular veterinarian for an evaluation. The doctor can give you a clearer picture of your pet's health and his/her chances for recovery so you are fully informed about his/her condition.
If you need more resources on how to decide when it is time to say goodbye, please visit our Knowing When It's Time page.
What Does the Euthanasia Process Entail?
We take every consideration to ensure that the at-home euthanasia process is as peaceful and loving as possible.
When we arrive for your appointment, the veterinarian carefully assesses your pet's condition and tailors the procedure to meet the needs of both you and your pet. We use a small needle to administer a sedative under the skin to ward off any anxiety or discomfort your pet might experience. Within twenty minutes, your pet will gradually fall into a deep sleep. If you have chosen to be present for the euthanasia, we encourage you to sit close to your pet and shower him/her with love and assurances during this time.
You might notice:
Twitching legs or ears
Open eyes
Deep breathing or gasping
Vomiting (although rare, it can happen especially if your pet has already been vomiting)
Increased urge to urinate and/or defecate
Do not be alarmed by any of these behaviors, as they are physical reflexes. Your pet is no longer able to feel pain.
Once we are certain your pet is in a deep sleep, we will inject the final medication. This second injection (an anesthetic overdose) results in a peaceful and irreversible unconsciousness followed by loss of respiration (breathing), which ultimately stops the heart. Your pet will not feel anything during this time, and your veterinarian will confirm that your pet has passed with a stethoscope.
Once the euthanasia is complete, you can take as much time as you need with your pet. You'll have the opportunity to be with your pet throughout the entire process to help him/her to be calm and comforted.
Please let us know if there is anything we can do for you or your pet through this very difficult time.
Do Healthy Pets Get Euthanized?
Although it is a last resort, there are certain instances that might require the veterinarian to euthanize an animal that is physically healthy.
It might be impossible to correct behavior in vicious or dangerous animals that are harmful to humans or other animals. In these instances, your veterinarian might recommend euthanasia.
There are also rare occasions in which economic or emotional limitations might prevent someone from giving an animal a proper home. If you find yourself in this situation, please talk to your vet or local shelter about trying to re-home the pet before considering euthanasia. Euthanasia should only be considered a last resort in these cases.
What If There Are No Available Appointments With a Peaceful Passing Vet?
At Peaceful Passing, we understand that sometimes euthanasia decisions must be made instantly, which is why we offer alternatives if we have no available appointments.
Please visit our locations page to try to schedule an appointment or consult with your local veterinarian or emergency clinic for a recommendation.
What Payment Options do You Take?
Each Peaceful Passing veterinarian takes a variety of payment options to make the process as simple for you as possible.
We know that euthanasia is not an easy time for our clients, and we want to remove as much difficulty from the process as possible. For this reason, most of our veterinarians will accept credit cards, cash, checks, Venmo, Cash App, Zelle, and ApplePay.
Some of our veterinarians also accept CareCredit and Scratchpay. Please check your local Peaceful Passing veterinarian's "Payment Plans" section on their information page to learn more. You can also click here to see if there is a Peaceful Pet veterinarian who serves your area.
How Do I Share the News with My Family
The decision to say goodbye to a pet affects the entire family, but it can be difficult to start the conversation.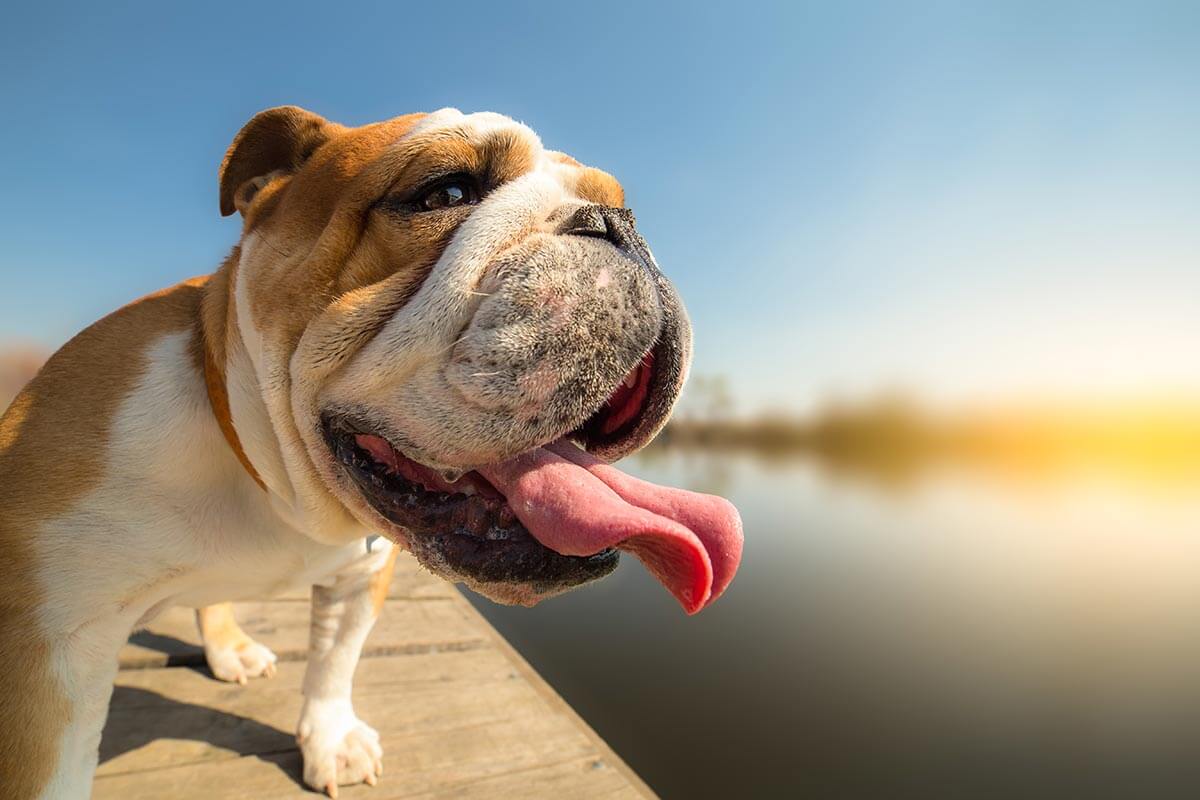 It is important to remember that everyone deals with grief differently, so discussing the need to euthanize your beloved pet might elicit a range of reactions from your family members. Share the medical information about your pet's condition and then allow everyone to express their thoughts and feelings.
Even if you think your children are too young to face the idea of death, this decision will have an impact on their daily life, and they deserve to be a part of the conversation. Try to answer all their questions and keep your answers short and straightforward.
How Can I Say Goodbye?
Saying goodbye is heartbreaking, and we want to be sure your final sendoff allows you to start the grieving process in a way that is beneficial for you.
Everyone has to say goodbye in their own way, but many of our clients have enjoyed giving their pet a special last evening with activities or foods he/she loves. If you have time before you need to make the decision to euthanize, you might want to take your pet on one last road trip or other adventure that you can share.
It is completely up to you whether or not you want to be present as the Peaceful Passing veterinarian helps your pet make the transition, and we will respect whatever decision you make. You can say goodbye on your own terms while your pet is still cognizant of your presence or as he/she takes their last breath.
How Can I Face the Loss of My Pet?
Grief and sorrow are very common and normal emotions after losing a pet.
It is important to take however long you need to allow yourself to grieve your pet. Some people can return to normal life fairly quickly after saying goodbye, while other people need months to feel like themselves again. Be present in your emotions and let yourself feel what you need to feel, even if it seems overwhelming at times.
Many people experience denial, sadness, anger, anxiety, numbness, and guilt during the grieving process. If you need to talk to someone, ask your veterinarian for some recommendations on support groups, grief counselors, or other resources that can help.
To learn more about the grieving process, please visit the AVMA site.
How Do I Memorialize My Pet?
Memorializing your pet helps you look past your loss and remember how he or she enriched your life.
There are many great options for memorializing a pet. Here are just a few examples:
If you chose cremation, consider scattering your pet's ashes in one of his/her favorite places
Hold a memorial service
Collect donations for a charity in your pet's name
Hang up a photo or memento
Visit our How to Memorialize Your Pet page for more ideas.
Should I Get Another Pet?
After the loss of a pet, many people struggle with the idea of getting another pet.
Although nothing can ever replace the pet you lost, sometimes adding another pet to your family can help fill the void they left. Just like the grieving process, the decision to get another pet is a personal one. If you think another animal will enrich your life and help you mourn, you might want to consider it.
My pet has passed away and I don't know what to do with the body
There are many available resources and options to facilitate moving your pet to his/her final resting place.
Natural decomposition is a normal phenomenon in animals. Do not be alarmed if your pet suddenly becomes stiff or eliminates bodily fluids. Try to move your pet somewhere safe to keep him or her away from the elements and other animals.
If you can transport your pet, consider the following options:
Call your local veterinary hospital during their business hours. They are often able to care for the body and transport it to the crematorium for you. This may include a handling fee in addition to the crematorium's cremation fee.
Call the local pet crematorium or pet cemetery and transport your pet there directly during their office hours.
If you plan to bury your pet, please contact your local government agency (city or county) to determine if there are any restrictions.
If You are NOT able to transport your pet, consider:
Contact your Peaceful Passing Veterinarian and schedule a pickup and transport to the pet crematorium or prearranged location for your pet. There will be an extra fee associated with this service (see your local vet's page or contact them for pricing). Please note: The cost will vary depending on your location, your pet's weight, and the type of body care you desire.
Call a friend or family member to help you transport your pet to a pet hospital, pet emergency clinic, the local shelter, or a crematorium. Costs will vary depending on the type of cremation or disposal options you choose.
Call your local veterinary hospital or pet emergency clinic and explain your situation. They may have additional resources for pet transport.
If I Choose Cremation, Does it Include Taking My Pet to the Crematorium?
Yes, the cremation fee includes transportation of your pet to the crematorium by your Peaceful Passing veterinarian.
My Pet is Really Heavy, How Will She/He Be Transported From My Home?
Our Peaceful Passing veterinarians can accommodate transporting larger animals.
We often carry pets weighing up to 100 lbs or more and have special stretchers to assist in carrying and transporting your recently passed pet with dignity and ease. If you believe that your pet's weight may pose a challenge and/or you do not believe you can assist with transporting your pet, please let your Peaceful Passing veterinarian know.
Certain environments (like upstairs apartments) or very large animals may require additional assistance. Consult your Peaceful Passing veterinarian to determine your options.