Serving Fresno, Clovis and Surrounding Areas
Dr. Karen Whala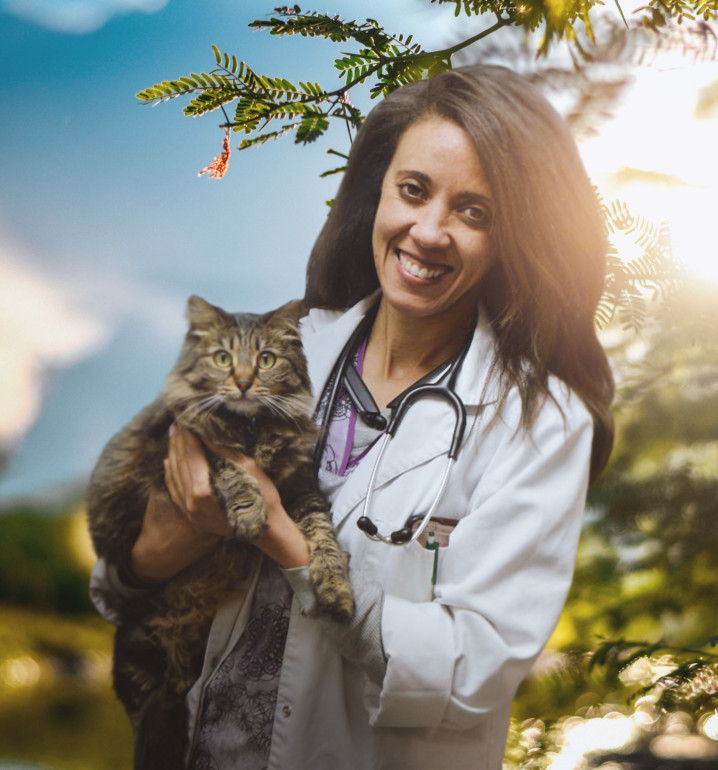 drwhala@peacefulpassing.com
About Dr. Whala
Dr. Karen Whala has always had a soft spot in her heart for the older pets she's treated in practice and saw a need for our beloved pets to pass peacefully at home rather than in the clinic setting. She started Peaceful Passing in 2018 and has been blessed and honored to help families assist their terminal, painful or suffering pets transition from life to death in the Fresno and Clovis areas. She finds that pets are so much more relaxed and peaceful when they pass at home and it is truly a gift owners give their furry friends.
Dr. Whala grew up in the Eastern foothills of Fresno County in the small towns of Dunlap and Miramonte and attended Dunlap elementary school and Reedley High before transferring and obtaining her Bachelors of Science degree in Animal Science and Management at UC Davis. During her youth, she operated a children's petting zoo and traveled to schools, birthday parties and library functions educating children on animal care. She had everything from iguanas and ducklings to lambs and frogs and it was during these formative pet owning years that she planned and decided to become a veterinarian.
In 2006, Dr. Whala graduated with her veterinary degree from UC Davis and began practicing at a local area mixed animal practice and worked with dairy cattle, horses, dogs and cats and later transitioned to small animals exclusively before taking a short 3 ½ year break, after the unexpected passing of her beloved dog 'Skeeter', to work for the Federal Government in Food Safety and Inspection Services. After earning a Masters in Public Health and Board Certification in Veterinary Preventive Medicine during that time, Dr. Whala returned to private practice to start Peaceful Passing.
Dr. Whala lives in Fresno and keeps very busy sharing her time between working at a local clinic part-time, volunteering with Pathfinders (a boys and girls club) and helping families assist in the peaceful passing of their pets.
In her rare spare time, she loves backpacking, hiking, traveling and hosting at her home.
Back to Fresno Information